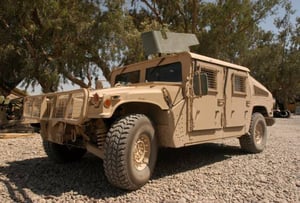 Electromagnetic threats have been known, and to a degree understood, for almost a century.
Nevertheless, it is only in the past couple of decades that governments and military
organizations have come to realize the extent of the threat that intentional/unintentional
electromagnetic interference (IEMI/UEMI) pose to critical facilities, infrastructure, aerospace,
and land mobile electronic systems. Most nation's electrical infrastructure and utilities have
been identified as vulnerable to sabotage and intentional disruption using IEMI.
How can we use EMP/HEMP filters to protect specific electrical assemblies, or sub-assemblies, from IEMI and ensure that these susceptible electrical systems benefit from not only survivability, but suppression of harmful EMI?
Stay Informed: Fill out your contact details to download the EMP/HEMP Filter whitepaper.